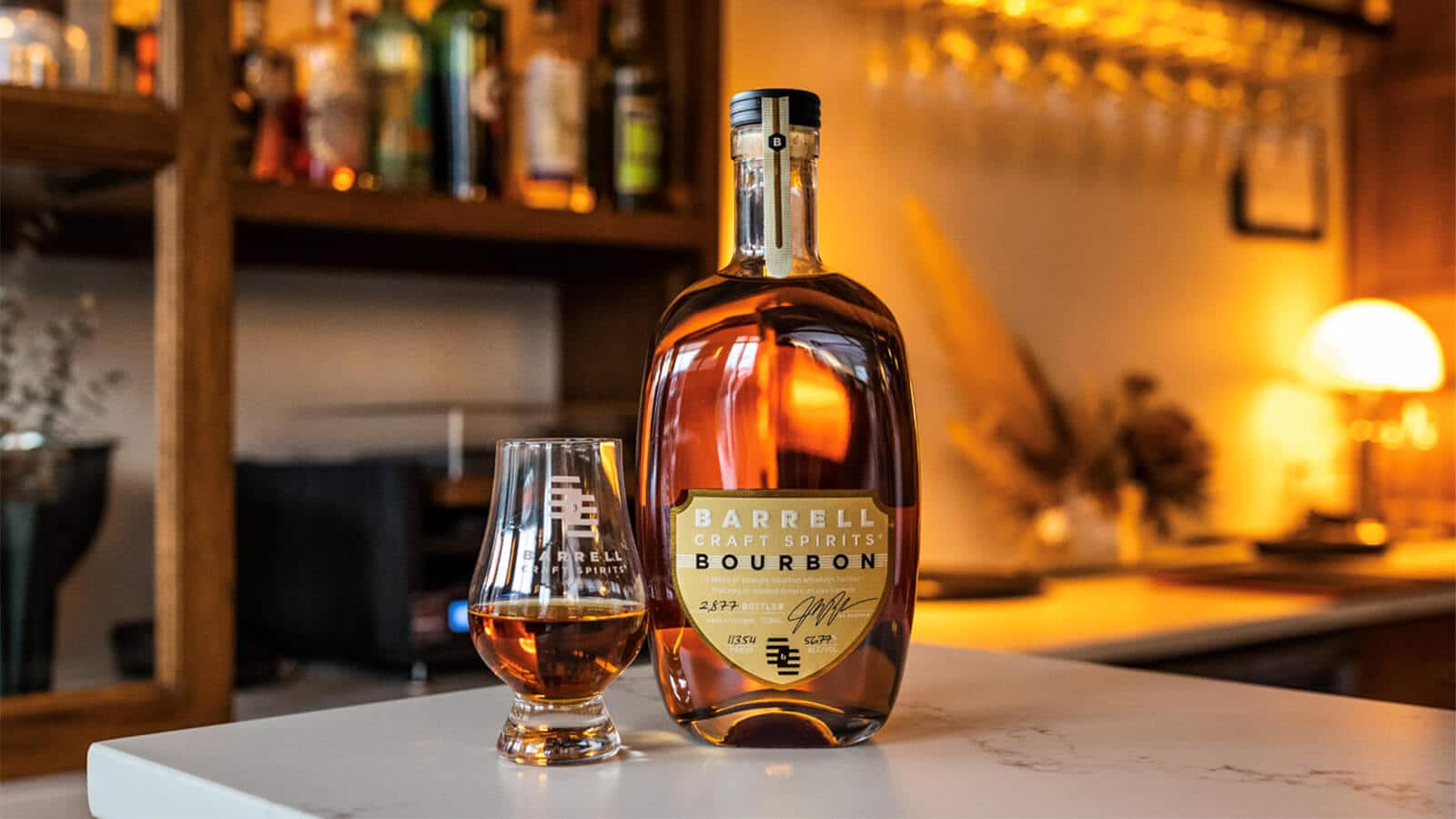 Barrell Craft Spirits has released two new expressions for the 2021 holiday season. The first is an ultra rare and ultra premium release. The second is the companies annual release since 2016 that celebrates the new year.
The first release is the BCS Gold Label. This is a limited-edition, and ultra-rare blend of 16 and 17-year-old straight bourbon whiskeys. Barrels for this release were selected from four different collections: cherry bomb barrels, nutty oak-forward barrels, high proof and high complexity barrels, and barrels with pronounced milk chocolate notes. The last group of barrels underwent a secondary maturation in toasted virgin American oak casks before being added to the blend. The bourbons were distilled in Indiana, Kentucky and Tennessee. Crafted and bottled in Kentucky. BCS Gold Label is bottled at 113.54 proof (56.77% ABV). The 750-ml size bottle has an MSRP of $499.99.
The second release is Barrel's New Year Bourbon 2022. This series started back in 2016. New Year Bourbon is a tribute to the fresh start you get every New Year's day (unless you start the year off with a hang over). This 2022 bottling is a blend of straight bourbons aged 5, 6, 7, 9 and 14 years. These bourbons were distilled in TN, IN, KY, OH, WY, NY and TX. Crafted and bottled in Kentucky, and aged in American white oak barrels.  New Year 2022 is bottled at 115.34 proof (57.67% ABV). The 750-ml size bottle has an MSRP of $89.99.
Both of the Barrel Craft Spirits new expressions are currently available at select retailers.