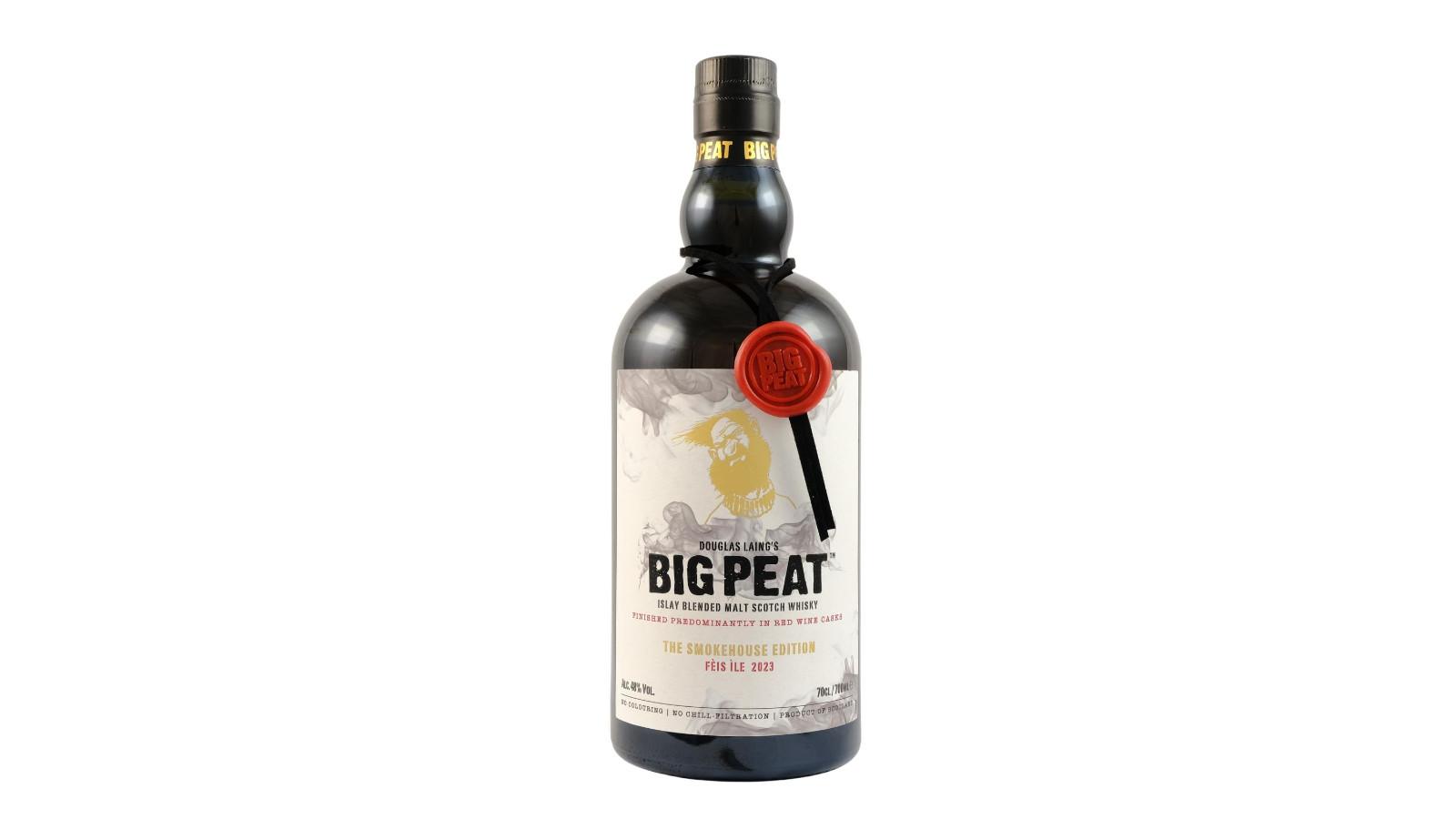 Big Peat The Smokehouse Edition 2023 is the limited edition curated by Douglas Laing on the occasion of the Fèis Ìle Festival 2023, running from today until June 3rd.
This bottling was obtained starting from a blend of single malts from several distilleries located on the island of Islay, which is then left to rest mainly in red wine barrels, the first experiment for Big Peat. It is then bottled, without cold filtration, at 48% ABV.
It's already available this month at select retail outlets in the UK, Europe, and Asia, as well as online, at a suggested retail price of £65.00.