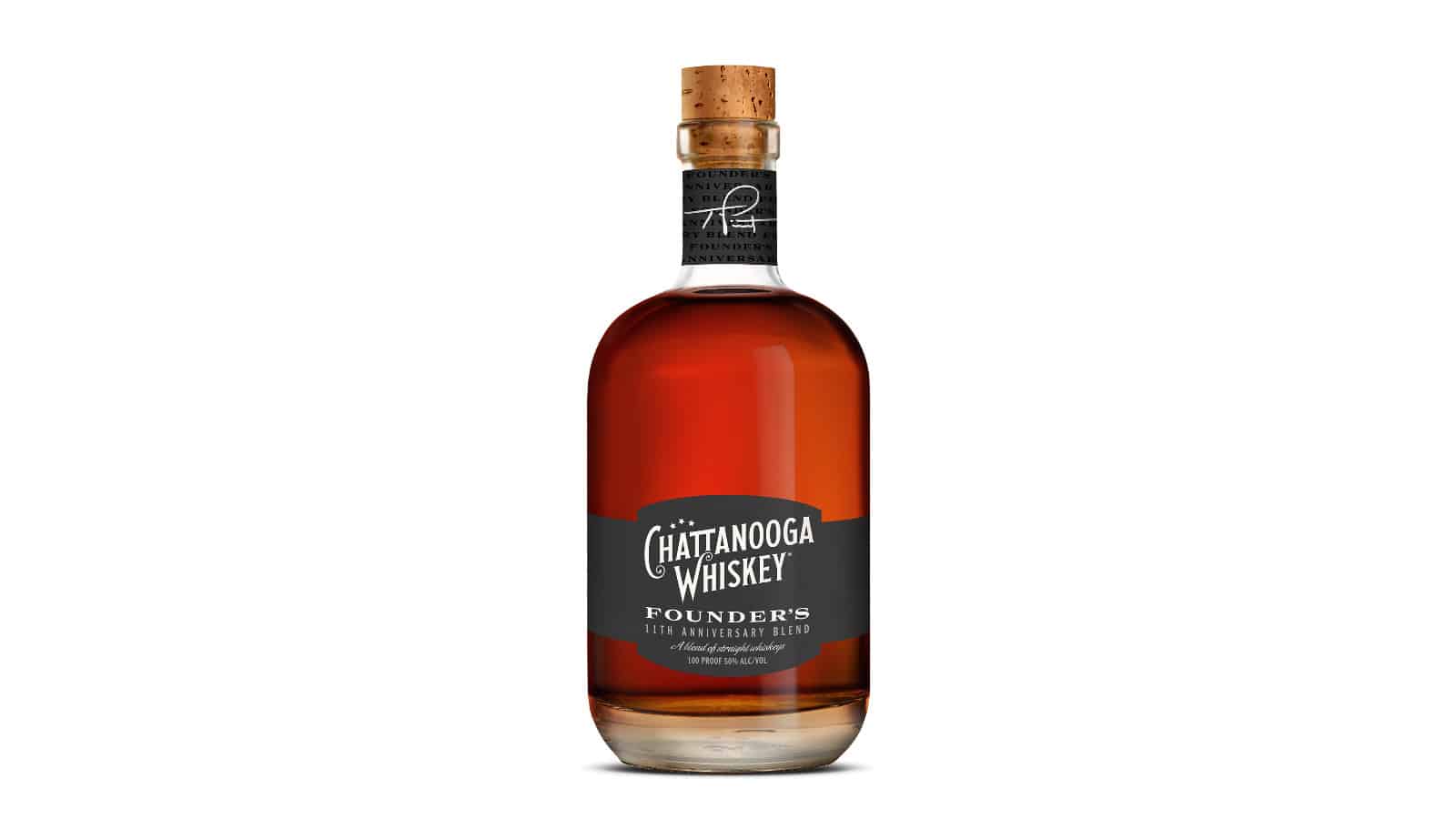 Chattanooga Whiskey's Founder's 11th Anniversary Blend is the commemorative release of the company of the same name based in Chattanooga, Tennessee.
The brand was born in 2012 by the will of the founders Tim Piersant and Joe Ledbetter to bring back the Chattanooga distillation history that dates back to the mid-1800s. In 2022, the Founder's Anniversary Blend was released for the first time to celebrate the birth anniversary.
This year the distillery replies with the eleventh-anniversary edition personally edited by Tim Piersant. The whiskey is the result of a blend of three different solera products, symbolically representing the distillery's past, present, and future. For this 11th Anniversary, the past is represented by an Indiana straight bourbon aged for more than four years, the gift by a Tennessee straight bourbon solera aged more than two years and obtained with a high malt mash bill, while ideally, the future is identified by a blend of Tennessee straight whiskeys from the Experimental & Riverfront Distilleries series, aged for more than three years.
The distillate thus obtained is bottled, without chill filtration, at 100 proof (50% ABV).
It is available now, in limited quantities, for a suggested retail price of $59.99.