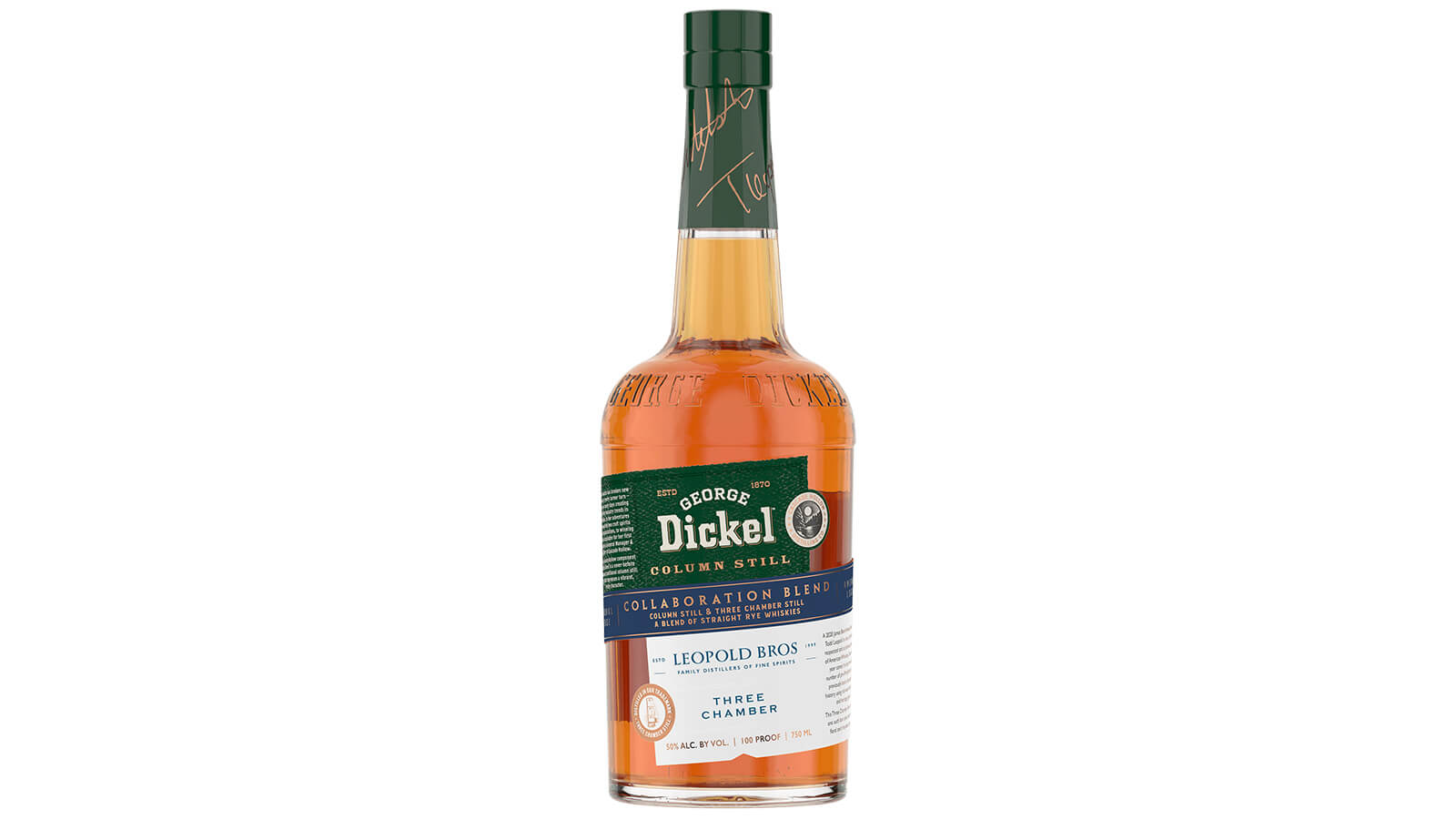 There is a new rye, and it is a collaboration between friends, the George Dickel x Leopold Bros Collaboration Blend. The backstory of this special blend, leads to the sharing of a sample of rye between friends Nicole Austin, general manager and distiller at Cascade Hollow Distilling Co. and Todd Leopold, founder and master distiller at Leopold Bros Distillery. That sample turned into a plan between the friends, and a limited edition release was born. The friends main goal with the collaboration was to "challenge the status quo for rye offerings on the market." The rye is a blend that is reminiscent of the late 1800's or early 1900's. Where rye whiskey was more heavy-bodied, and could be found at bars across America. Drank straight, or mixed into a delicious cocktail.
The George Dickel x Leopold Bros Collaboration Blend is composed of two different ryes. The Leopold Bros has brought the brands Three Chamber rye. Cascade Hollow has brought their never-before-released traditional column still rye to the mix. The result was a mixture from the old days when three chamber ryes were normally blended with column still whiskies. A three chamber rye, and a unreleased rye, make this limited edition something for anyone that considers themselves a rye lover.
The George Dickel x Leopold Bros Collaboration Blend is bottled at 100 proof (50% ABV). The 750-ml bottle has an MSRP of $109.99 per bottle. The Collaboration is available in select US markets, starting November 2021.