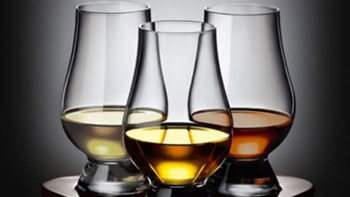 TASTING: OTHER ASPECTS
STEP 4
These are some other aspects to consider when trying spirits:
it can be interesting to taste blind, without therefore knowing what product we are tasting. We need it to train our taste and not to have interference with the brand in question. Sometimes the overall rating changes a lot from normal tasting to blind tasting.
Professional tasters, before starting, test a basic product to know if their senses are ready and reactive. We advise you to do the same in case you want to test important products. If it is a "no" day: postpone it!
Colds and drugs are not friends of tasting: try to drink in moments of optimal health.
Curiosity: the desire for continuous research will lead you to broaden your experience, ranging from different spirits. Once you start drinking consciously, it's hard to go back. Curiosity and passion will enrich you enormously; let's not forget sharing, useful to underline the value of the products, also as an element of sociality.
Now that you have a broader idea about better-enjoying spirits, it is time to purchase the first bottle. We thought about some recommendations that you could find useful:suggestions about the first bottle!