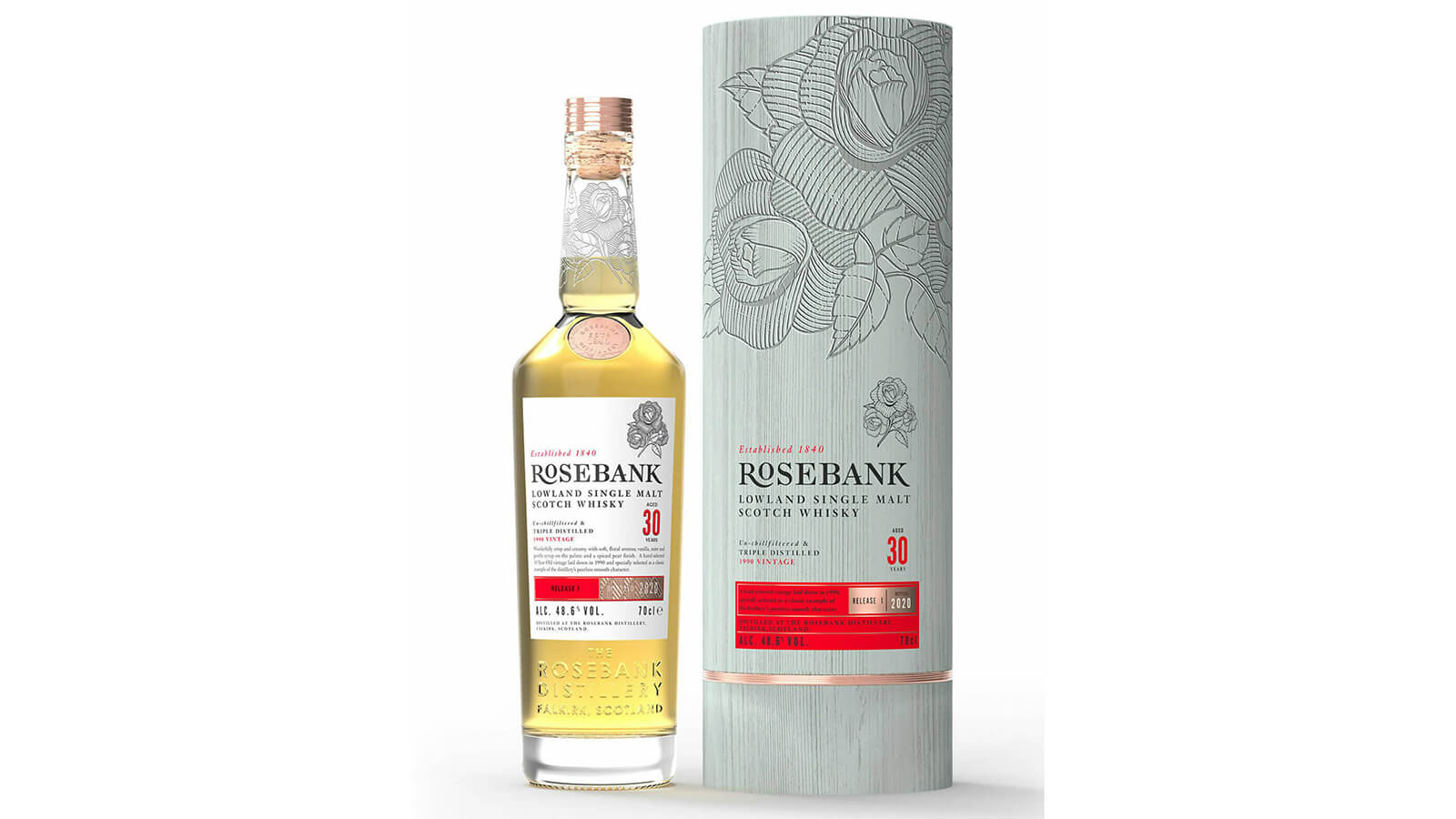 Rosebank Distillery closed its doors back in 1993. In 2017 Ian Macleod Distillers purchased the brand and its remaining stocks. Macleod has begun construction to revive the Lowlands distillery. Rosebank 30 Year will be the first of an expected annual limited edition series.
The Rosebank 30-year-old single malt was triple distilled back in 1990. It aged in a combination of refill sherry butts and refill bourbon hogsheads. It was then bottled without chill-filtration at 48.6% ABV (97.2 Proof).
Rosebank 30 Year is being released in October 2020. Limited edition with only 4,350 of the 750-ml bottles produced. With an expected MSRP of £1,600 or $2,092 per bottle.