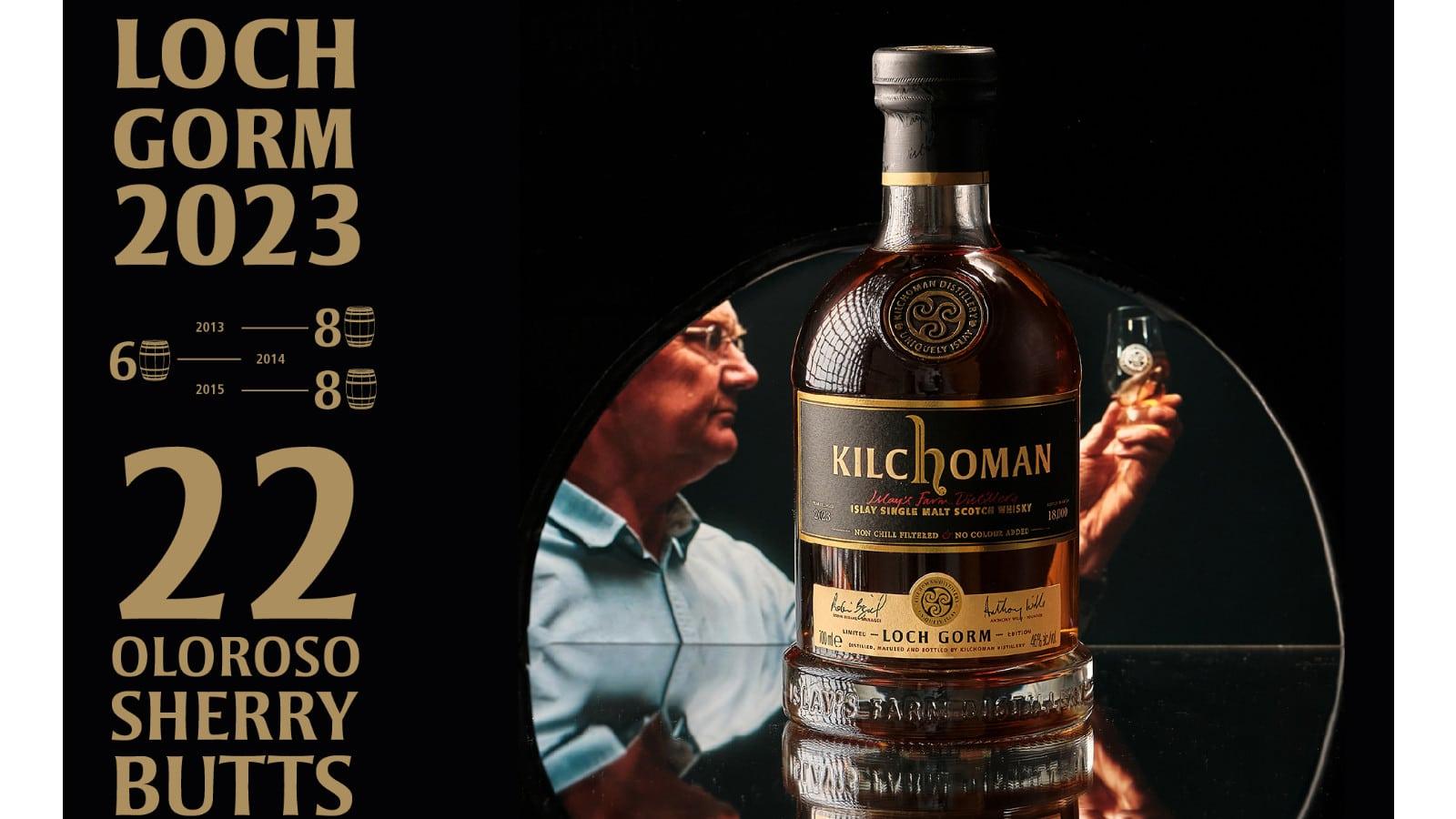 For some years now, Kilchoman has been releasing Loch Gorm, a Scottish single malt matured exclusively in sherry casks.
For this year's edition, 22 barrels from various vintages were selected: 8 barrels rested from 2013, six barrels were from 2014, and the remaining 8 barrels were labeled 2015. All were fully matured in ex-oloroso sherry butts. In this regard, Anthony Wills, founder of Kilchoman, said, "Rather than dominating, Loch Gorm's oloroso maturation works in harmony with the natural character of Kilchoman. The 2023 release has a fantastic flavor profile, from rich spices and macerated peaches to fresh citrus, ginger, orange zest, and waves of salty peat smoke."
The whiskey is bottled, without cold filtration, at 46% ABV, but only in 18,000 bottles destined for major global markets.
It's been available for a few days now for a suggested retail price of $125.