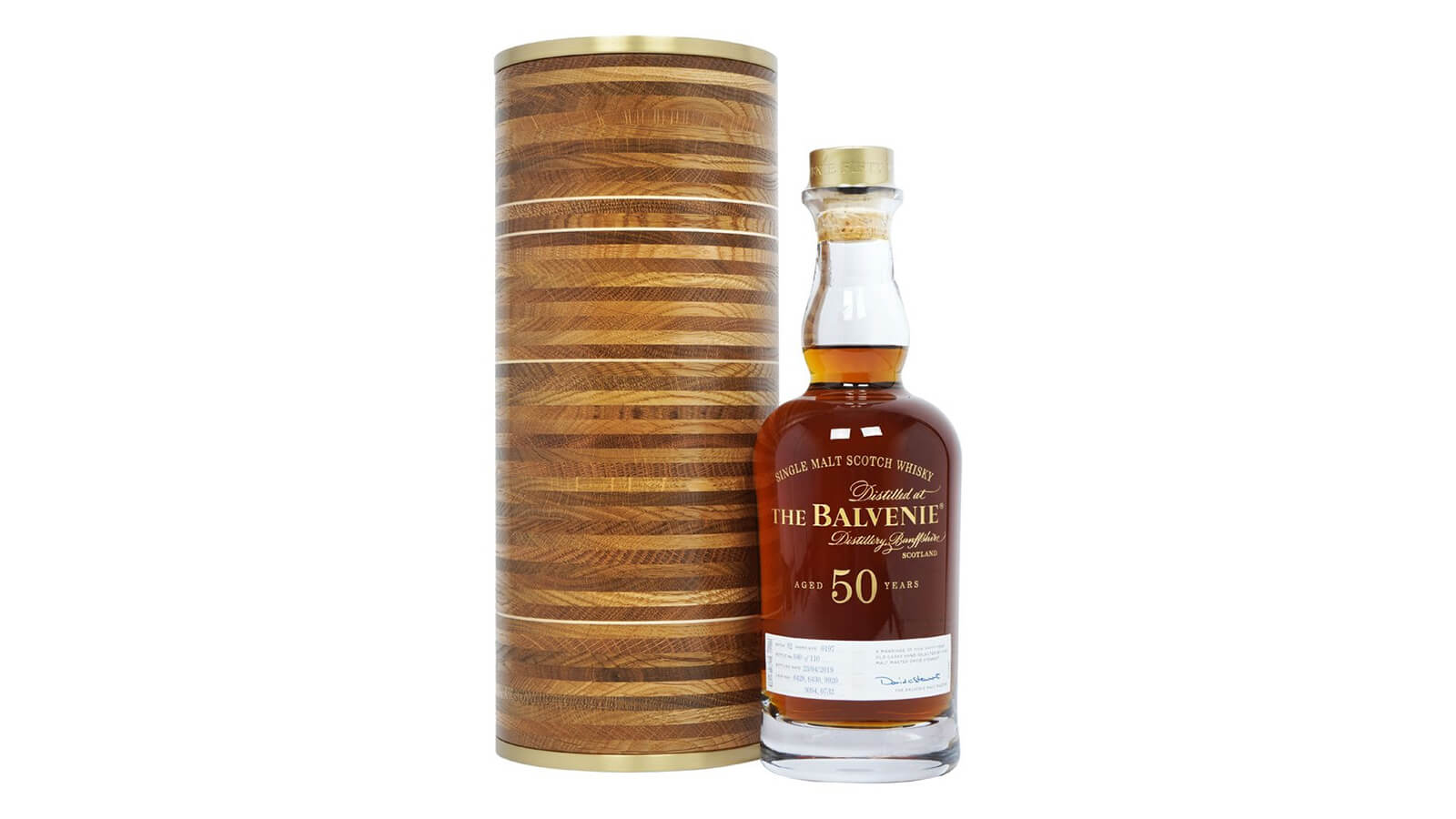 This "Fifty" is made up of a blend of whiskies aged for at least 50 years. Some of them matured in American oak casks, some other in European oak casks. In detail, 36% of the blend is made of malts coming from the European casks, which were new. The suggested retails price is € 35.000, or $ 40.500.
Like the two previous editions, The Balvenie 50 Years Old was crafted by the Malt Master D. Stewart. He blended rare single malts aged for 50 years or more in both American and European oak casks. The single malt, drawn from the American oak casks, uses the same casks that were utilized for Marriage 0197, but the European oak casks were new and made up 36% of the blend.
This whisky is not sold in a metal tube or in a paper box. Considering the price and the prestige, Balvenie has decided to create a wooden box made of 50 layers. The bottle is entirely made of hand-blown crystal.