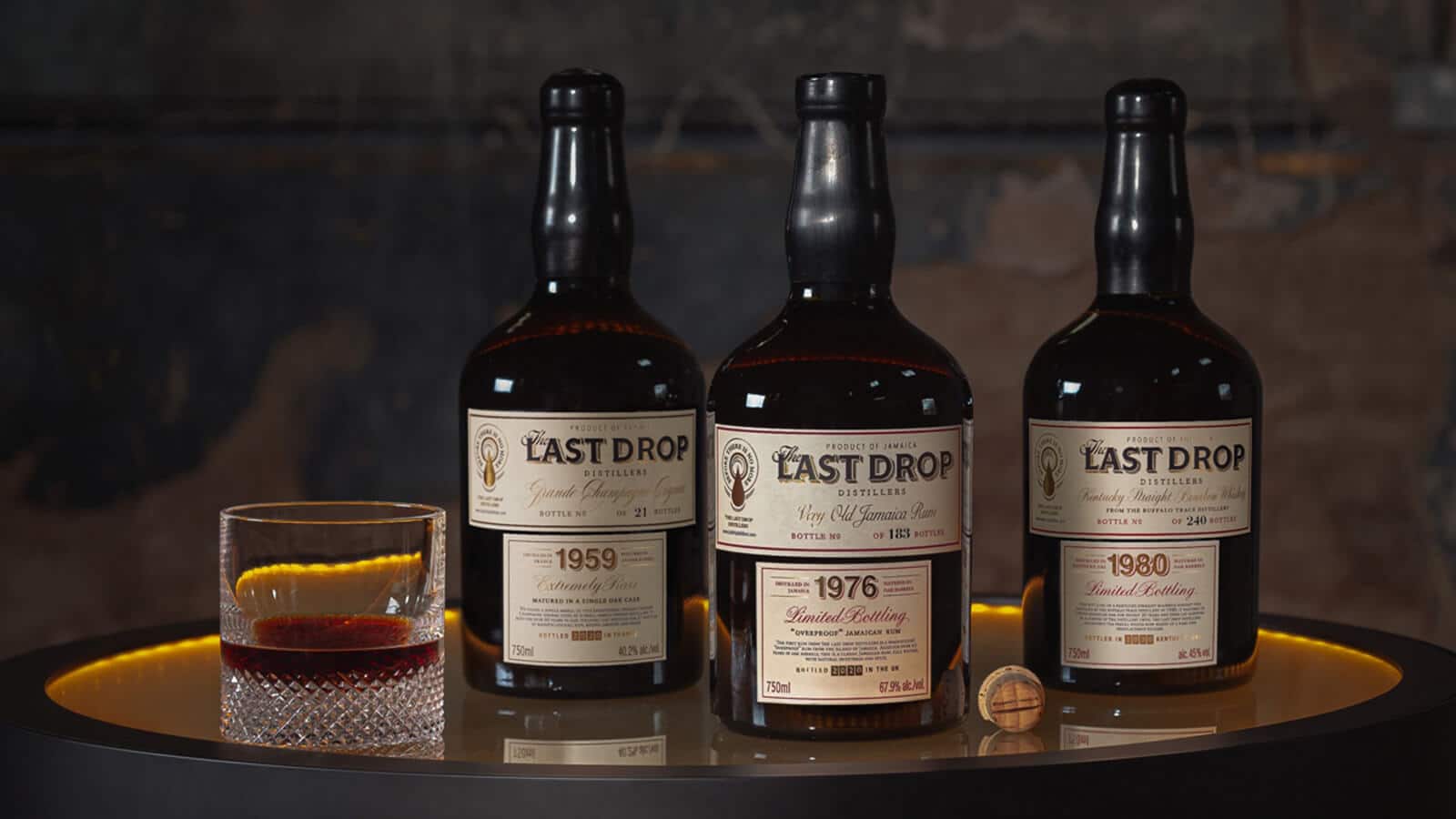 The Autumn Collection will be available starting in November 2020. Each of The Last Drop bottles come packaged with an additional signature 50 ml miniature, and pocket-sized tasting book that has additional pages for personal tasting notes.
THE LAST DROP 1980 BUFFALO TRACE BOURBON
This 1980 vintage bourbon was distilled at once was known as the George T. Stagg Distillery. Sazerac purchased back in 1992, and changed it's name to what it is currently known as the Buffalo Trace Distillery. This bourbon was matured there for 20 years in new charred oak barrels, and then placed into stainless steel tanks for another 20 years. A small amount of 240 bottles were created for this release. Bourbon is bottled at 90 proof. It has an MSRP of $4,600 per bottle.THE LAST DROP 1976 OVERPROOF VERY OLD JAMAICAN RUM
This is the very first rum release for The Last Drop. Distilled back in 1976 in Jamaica. Rum was aged in ex-bourbon barrels. After several years, the rum remained in the barrels but they were shipped to Liverpool, UK to finish aging for 43 years in total. Bottled at 135.8 Proof. Only 183 bottles are available, with an MSRP of $3,400 per bottle.THE LAST DROP 1959 VINTAGE GRANDE CHAMPAGNE COGNAC
This 1959 vintage cognac is the most limited release to date for The Last Drop. Only 21 bottles were produced. This Champagne Cognac has matured in its original barrels for over 60 years. It's available November 2020 with an MSRP of $5,200.