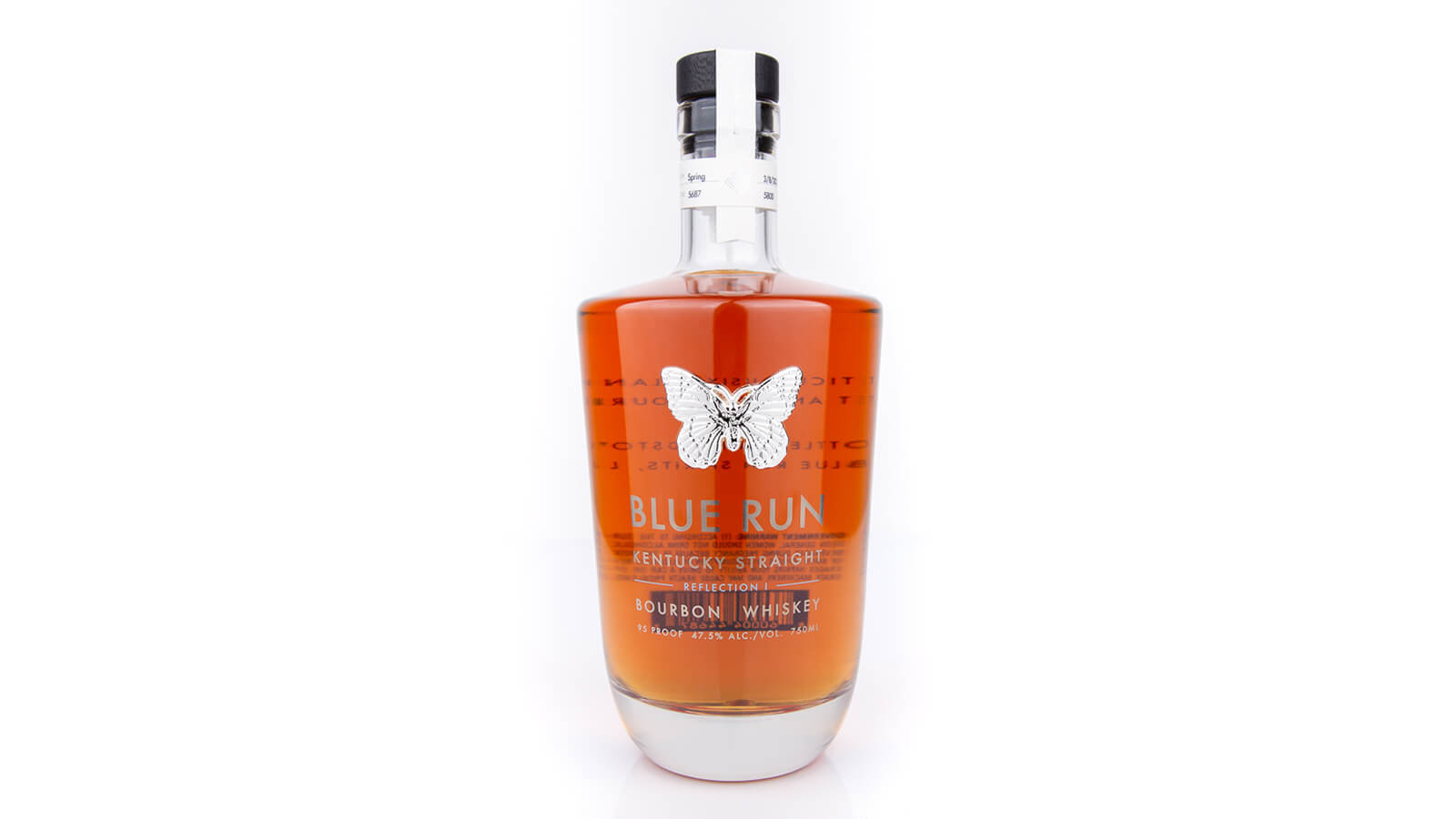 Blue Run Spirits announced its second whiskey release of 2022: Reflection I. It is a small-batch Kentucky Straight Bourbon Whiskey: 200 selected barrels were chosen for this bottling, each toasted to a #3 or #4 char and aged in Frankfort and Bardstown, KY.
The name "Reflection I" was chosen by two of Blue Run's founders who faced personal challenges over the past two years, in the middle of the pandemic and while launching Blue Run Spirits. Pulled from existing aging stocks, this refined Bourbon, at this particular proof, is what they both enjoyed during this period, allowing them to reflect on what truly matters.
Blue Run Spirits CEO and Cofounder Mike Montgomery stated: "Reflection I is going to appeal to both the whiskey novice and the seasoned veteran. This release blends barrels with medium to deep char levels allowing us to marry some very intriguing flavor differences. It is a full-flavored sipper that truly demonstrates Jim Rutledge's finely honed skills as a distiller."
It is bottled at 95 proof (47.5% ABV).
Blue Run Reflection I is available starting from this month of May, for $89.99 SRP.