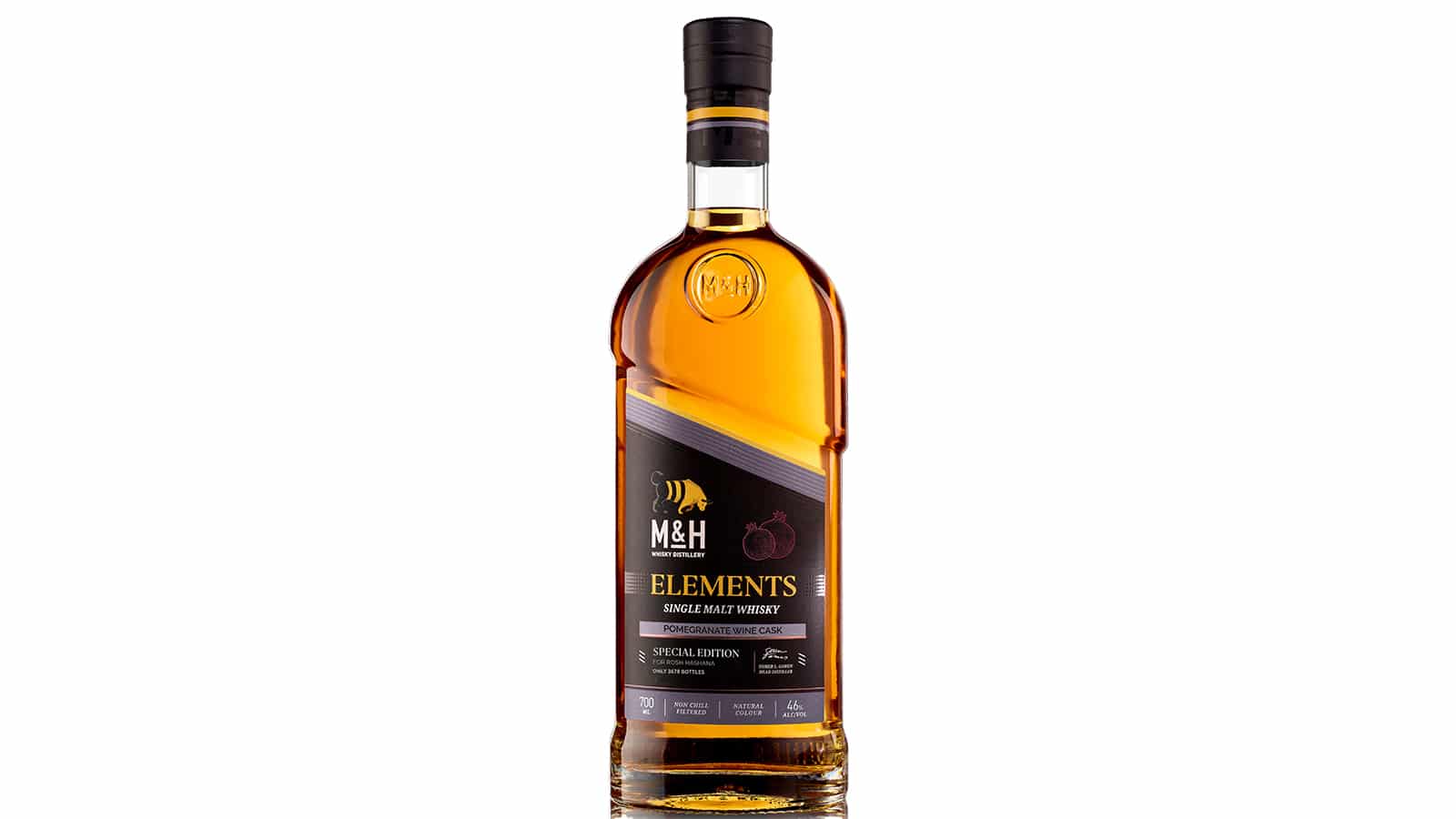 Rosh Hashanah, the Jewish New Year, is a time for reflection, renewal, and sweet beginnings. It is customary to welcome the holiday with the symbolic consumption of sweet foods, symbolizing hopes for a sweet year ahead. This year, M&H Distillery is giving this tradition a modern twist with the limited-edition release Elements Pomegranate Wine Cask Rosh Hashanah Edition.
M&H Distillery, located in Tel Aviv, Israel, has made a name for itself as a pioneer in crafting high-quality Israeli whiskey. This release is a blend of their whisky, aged in pomegranate wine casks. Pomegranates hold a special place in Jewish tradition and are often associated with the hope for a fruitful and prosperous year.
The M&H Elements Pomegranate Wine Cask Rosh Hashanah Edition is released in limited quantities: a total of 3.678 bottles have been made.
It is bottled at 46% ABV (92 proof).
It is already available, with a suggested retail price of $80.