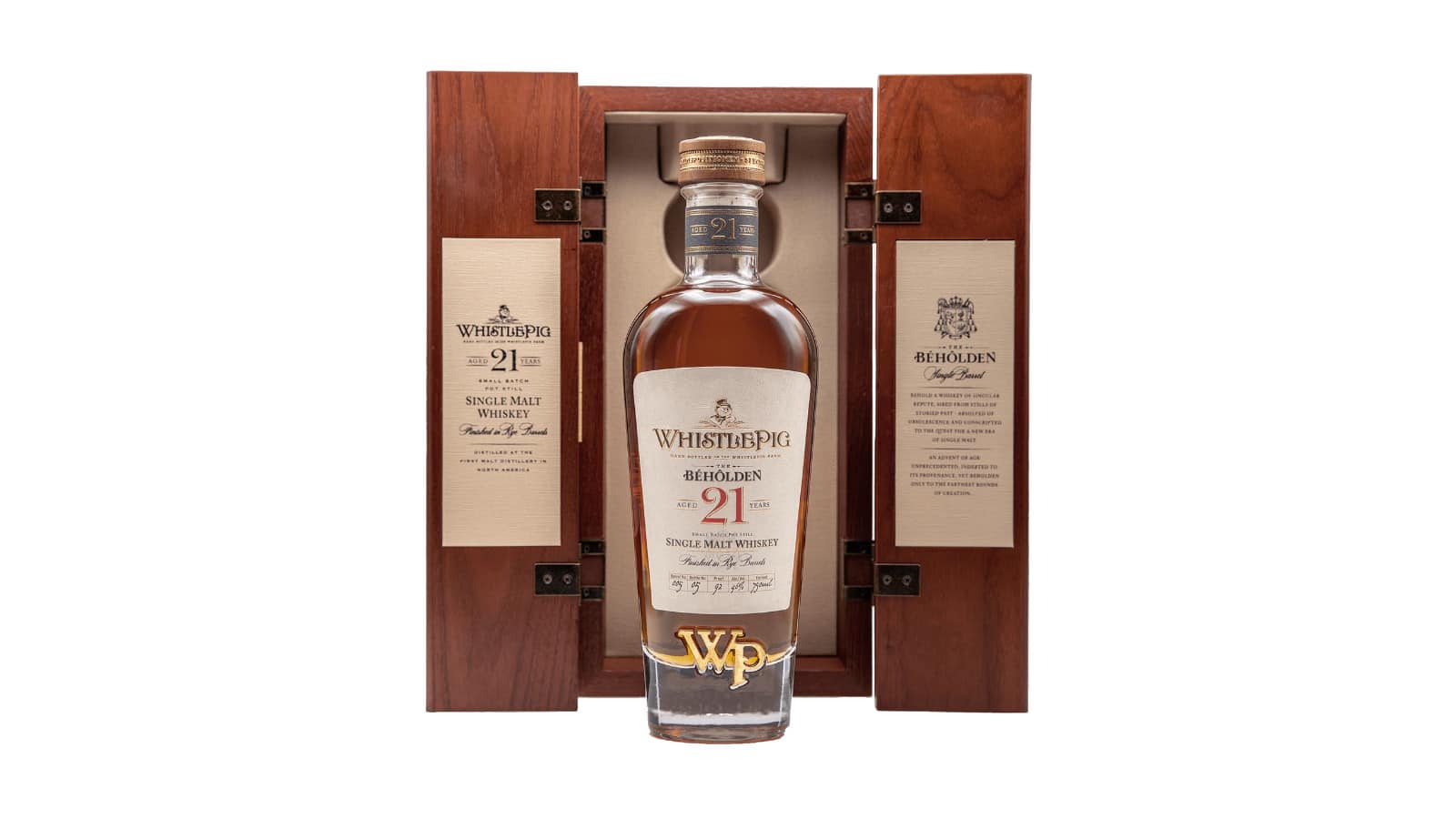 Whistlepig The Béhôlden is a single malt whiskey made exclusively from malted barley in "North America's first single malt distillery".
After the actual distillation, it is left to age for 21 years, first in ex-bourbon American oak barrels, to then undergo a finish in Vermont, inside Whistlepig ex-rye whiskey barrels. The bottling of Béhôlden is "single barrel" (bottled at 46 % ABV) and for this limited edition, 18 barrels have been destined.
It is available for purchase, at an MSRP of $799.99, both through the Whistlepig online store and in select retail outlets.