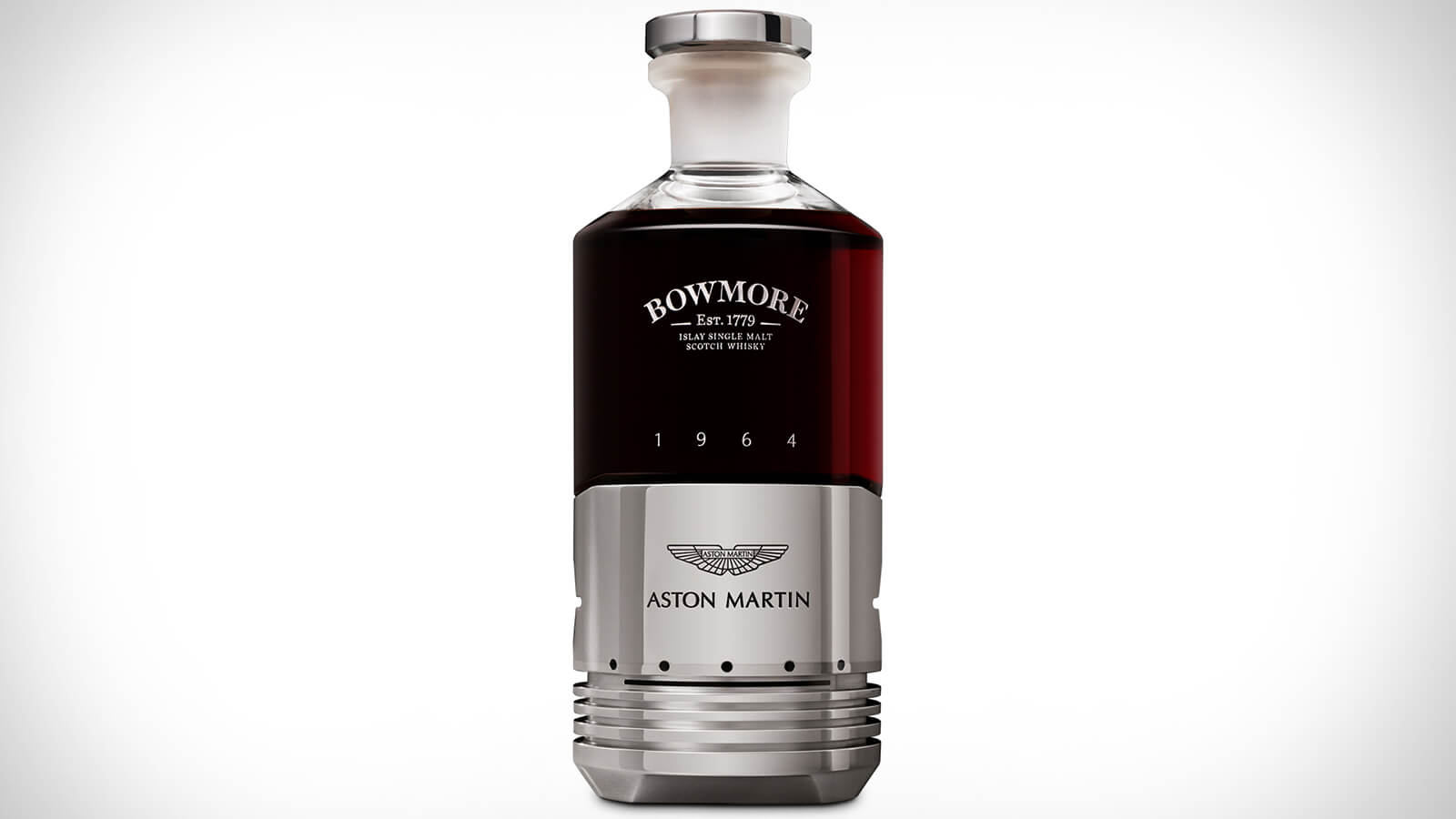 A very limited and totally exceptional edition. It is the case for a historical and almost legendary bottling: the Black Bowmore vintage 1964. As this was not enough, an even greater exclusivity is given by the combination of Aston Martin and Bowmore, which for this edition of only 27 pieces made, have decided not to use a traditional bottle, but a bottle handcrafted from a real piston of another legend, the Aston Martin DB5 (James Bond's first Aston Martin).
In detail, inside the bottle, there is a 31 years old whisky, aged in Williams & Humbert walnut brown Oloroso Sherry barrels.
The alcohol content is 49.6% (99.2 proof). The price? £ 50,000, which at the current exchange rate is a little less than € 56,000, or a little more of $ 65.000.