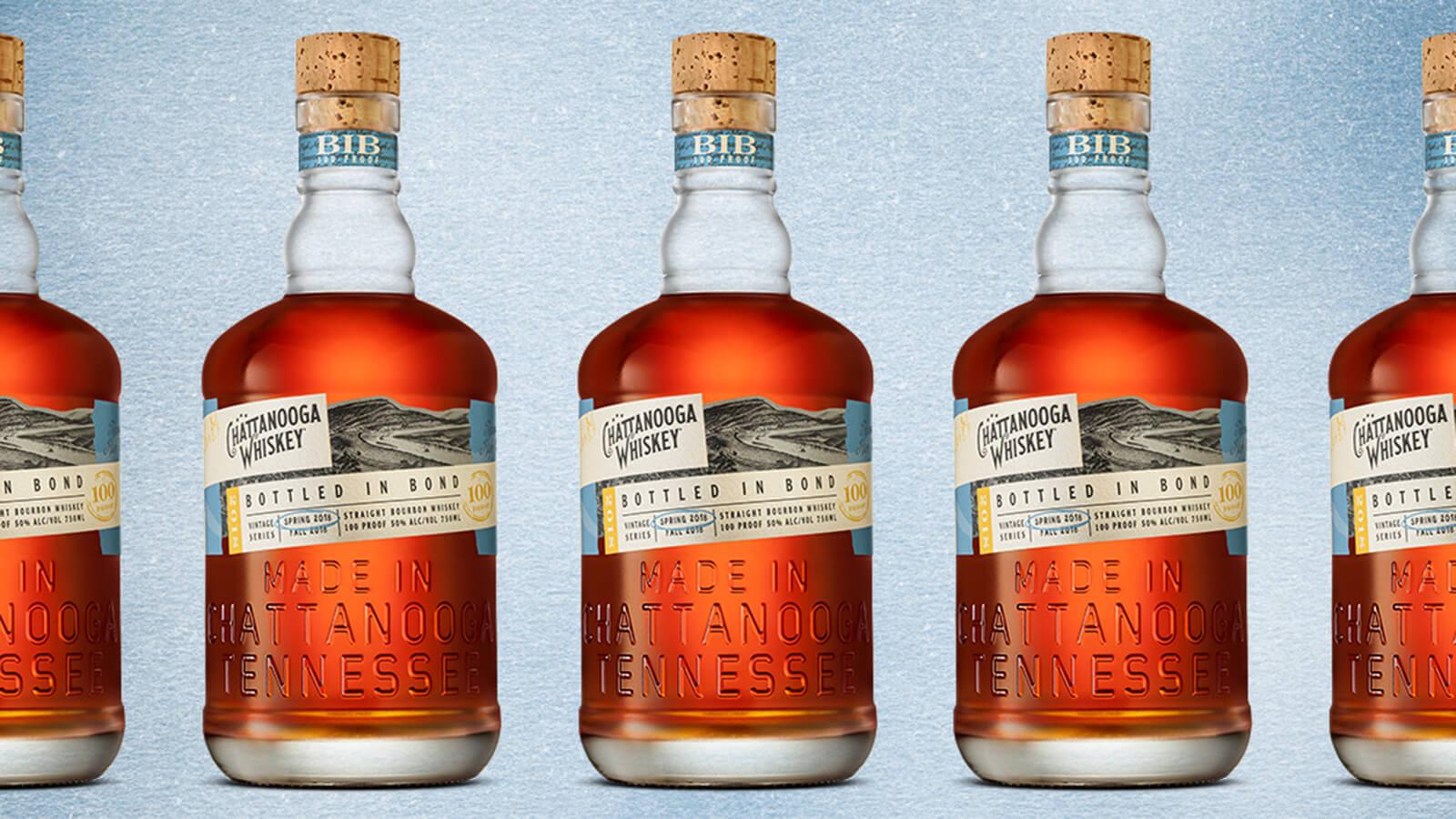 The Chattanooga Whiskey 2018 Bottled In Bond is created from a selection of four high malt bourbon mash bills, each composed of at least 25% specialty malted grains.
The series is made at Riverfront Distillery. Being a Bottled in Bond, this is a single vintage expression (to be labeled Bottled in Bond, a bourbon must be the product of one distillation season, one distiller, and from one distillery. Legally, it must be aged in a federally-bonded warehouse for at least four years and bottled at 100 proof.)
Tim Piersant, Chattanooga founder and CEO stated "we believe this release not only lives up to the Bottled in Bond tradition but also pushes our BIB Vintage Series in an exciting new direction," while Grant McCracken, head distiller said "our Spring 2018 blend includes a small percentage of a new recipe to the series, R18016. Made with approximately 20% minimally dried 'green' malt in its mash bill, this delicate recipe added a lovely, light complexity to the blend."
Chattanooga Whiskey 2018 Bottled In Bond will soon be available at the Chattanooga Whiskey Experimental Distillery with an SRP of $52.99 for the bottle.