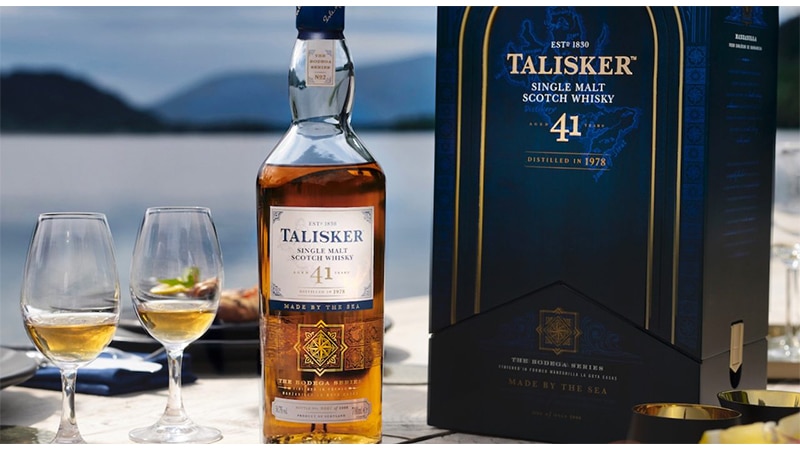 The new Talisker 41 Year Old is the second bottle belonging to the Bodega series. Talisker is the well-known distillery located in the Isle of Skye, in Scotland. This 41-year-old whisky is the oldest Talisker ever made, next to the 40 year old released in 2018 as the first release of the Bodega series.
The Bodega series consists of three different aged Talisker releases, finished in high quality ex-Sherry barrels. In this case, some casks have been owned by the distillery for over 100 years and come from Delgado Zuleta, a fortified Manzanilla wine producer since 1744. The 41 years old has been aged in American ex-Bourbon barrels and then was transferred in the precious ex-Manzanilla casks for an unspecified period of time.
This release is limited to about 2000 bottles The alcoholic content is 50.7% and the retail price is around £ 2900. It will be available from August 2019 on.