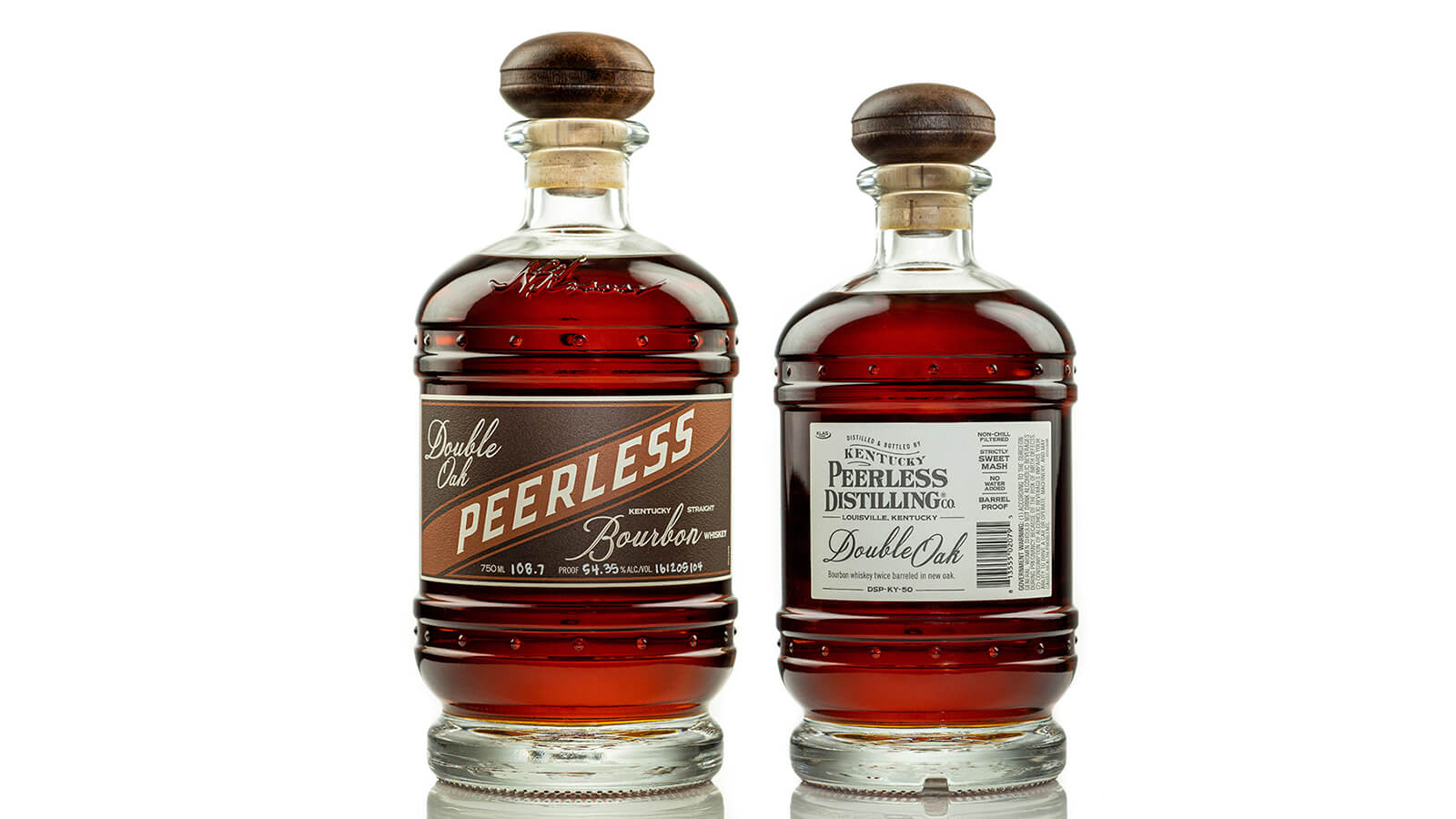 Kentucky Peerless Distilling Company just announced the new Peerless Double Oak Bourbon. The story behind this whisky is interesting and the brand declares that this product was created to avoid losing whiskey from leaky barrels (during the maturation of the whiskey, but also of other spirits such as rum, it may happen that some of the barrels start losing content after a few years).
To avoid the loss, the Kentucky Peerless decided to take the whiskey from those barrels and transfer it into a brand new charred oak barrel, and continuing the aging process. The fact that when whisky goes into another barrel, which was previously charred, gives the whiskey the possibility to absorb another time the flavor from a new barrel. The way this process is made and the fact that it is not done on purpose but only for leaking barrels, make this Double Oak Bourbon available in limited quantities.
Peerless Double Oak Bourbon is bottled at 54.35% ABV with an SRP of $84.99.