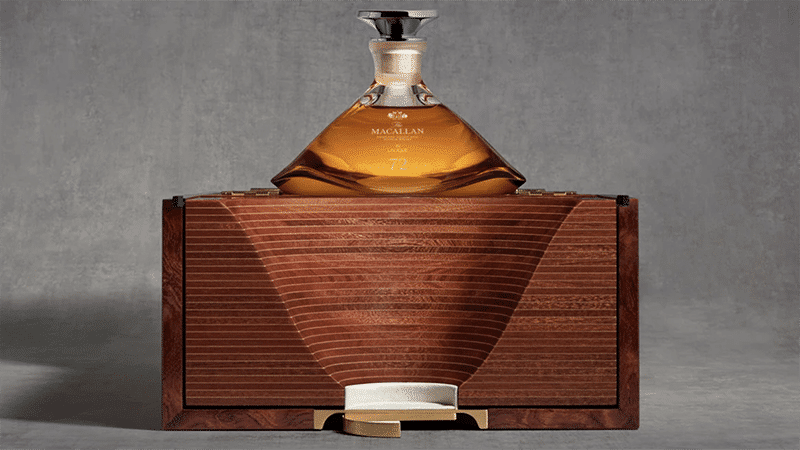 In August 2018 the oldest single malt distributed by Macallan, a 72-year-old whiskey, will be placed on the market.
The precious whisky is contained in a Lalique crystal decanter, which is housed in a wooden case designed by Burgess Studio and handcrafted by the cabinet maker NEJ Stevenson.
Nick Savage, master distiller for Macallan, said: "For its seventy-two years of maturation, the deceptively light color hints that this is not an ordinary single malt. Reminiscent of a time gone by, it carries an exquisite balance of strong, sweet oak with the peaty spirit shaping its refined character. The whisky delivers surprise afters surprise as aromas of fruit follow distinctive hints of peat, all the way through to the back of the mouth where it is finished off with a lingering hint of rich fruit and oak. Although delicate throughout all aspects, it provides an intense experience which acknowledges the distinguished history of The Macallan."
Only 600 strictly numbered 700 ml decanters will be available for sale at selected stores in America, Asia Pacific, Europe, Middle East, Africa, duty free at airports and in the new Macallan distillery. Pricei is set for $ 60,000.