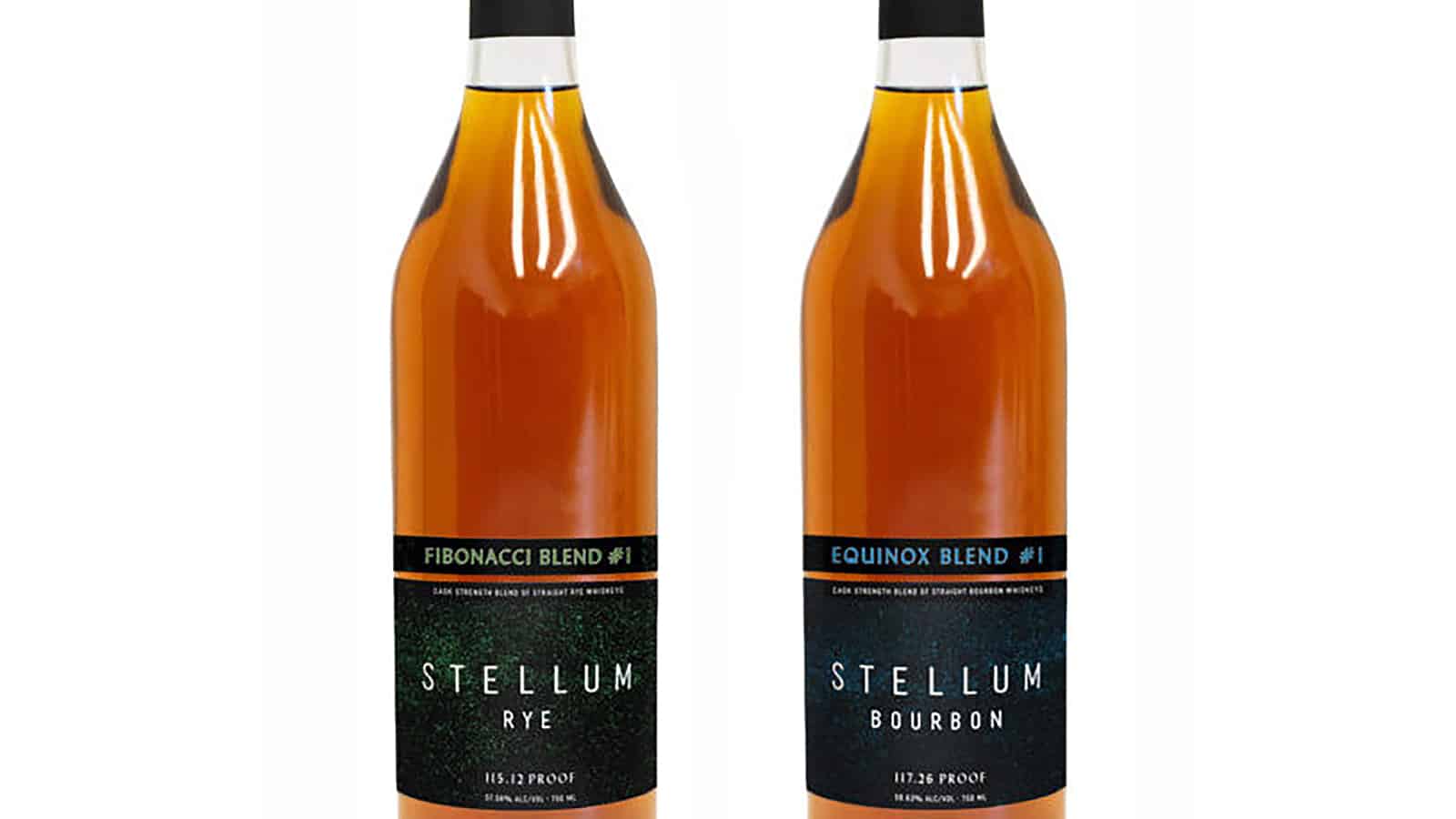 Stellum Black is top-shelf line of whiskey from Barrell Craft Spirits, featuring rare barrels. Recently, they released the #blend 1 of Equinox Bourbon and the Fibonacci Rye.
Both are bottled cask strength, limited editions, and made from a blend of whiskeys from Indiana, Tennessee, and Kentucky.
For the Equinox Bourbon, the name comes from the fact the final blend was completed on the evening of the vernal equinox. A total of 8.400 bottles were made.
The Fibonacci Rye is named after Italian mathematician Leonardo Fibonacci, well-known for the Fibonacci sequence (each number is the sum of the two preceding ones). A total of 9.000 bottles were made.