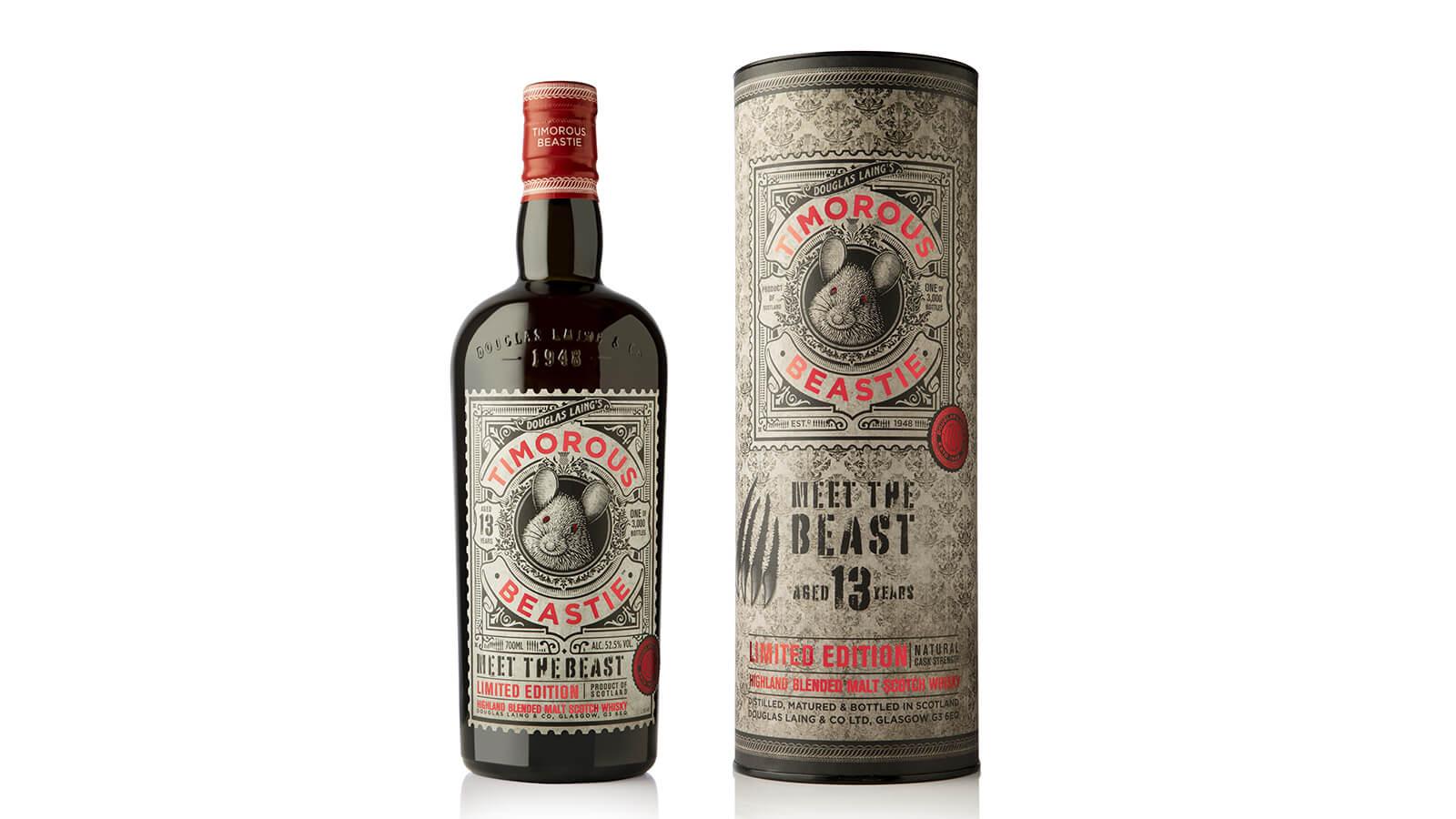 Back on May 13, 2022, Timorous Beastie released a limited edition called "Meet the Beast". It is a Highland Blended Malt, aged exclusively in American oak barrels.
Like it has been for all the previous releases, the label features "the beast", the brand's mouse character to which the brand name refers.
It's bottled at natural cask strength without chill-filtration at 52.5% ABV (105 proof). Only 3.000 bottles produced were made.