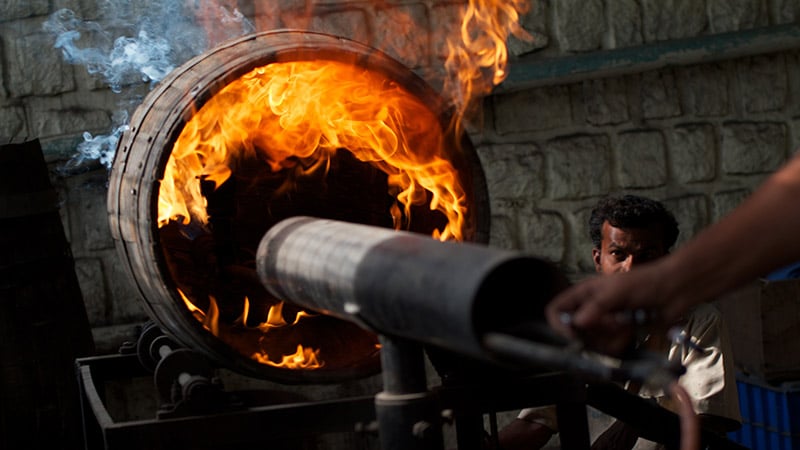 Whiskey Barrels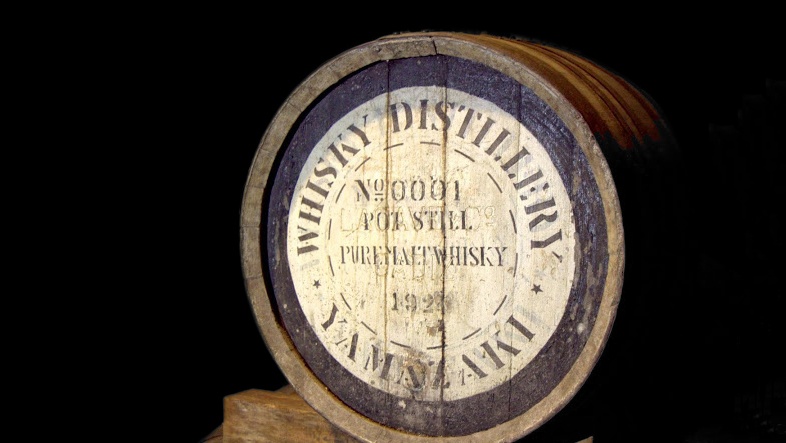 The whiskey barrels are wooden structures that can hold between 40 and 700 liters of distillate. Size influences aging, as well as the origin of the wood. > American Oak barrels are the most used, while the European ones are rarer because they are more expensive. Virgin Barrel ("Virgin Oak") aged products are also available on the market.
The previously contained liquid transmits particular characteristics to the wood (receiving as many) that will then be released to the next distillate: fragrances, flavors, and color. These characteristics will give a very precise impression of the whiskey, so the selection of barrels is essential for every distillery.
Nowadays, around 90% of the barrels present are "ex-Bourbon," barrels that previously contained American Bourbon. They are cheaper barrels, usually with a capacity of 250 liters. European Oak barrels are rarer and usually contain up to 500 liters. Some distilleries, such as Glendronach, are known for almost exclusive use of barrels of this type. Several distilleries exploit the characteristics of the two types of barrels to create products that combine different characteristics.
The barrels are used several times, usually three or four times, to amortize the cost of the barrel itself and because they become part of the distillery's assets. , less and less the content. At the end of the three/four fills, the barrel can be renewed and reused again (all this happens through a re-flaming process to give it new life).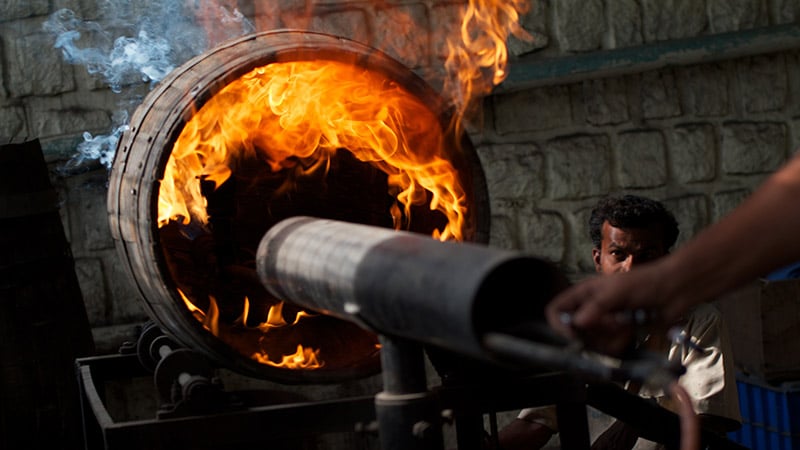 Each distillery has its own historical register of barrels, which allows them to know exactly the number of times a barrel has been used. The first filling characterizes the liquid the most. Before being put into a barrel,  the distillate's alcoholic content is lowered until it reaches 63.5 °, an alcohol content considered optimal for aging. Subsequently, it is poured into the barrel, which is then placed in the warehouses for the aging process.
There are two types of warehouses: Dunnage, or with a maximum of three rows of overlapping barrels, or Racks, characterized by metal structures that rise to the ceiling. To avoid economic problems due to natural and non-natural disasters (first of all, the fires), the distilleries are used to exchange barrels or adopt special measures, such as the layout of the warehouses at a certain distance from each other.
The wood of the cask immediately absorbs 2% of the new spirit and then, annually, the distillate loses a variable percentage of alcohol, the so-called Angel's Share: this can vary from 1-2% for Scotland too much higher percentages , as in Taiwan (Kavalan distillery) or India (Amrut).
CURIOSITY
In addition to the American and European Oak, there is a third type, the Mizunara, the Japanese Oak. Bowmore launched a bottle-aged exclusively in these barrels. Then there are several Japanese whiskies that use, at least in part, this type of barrel.