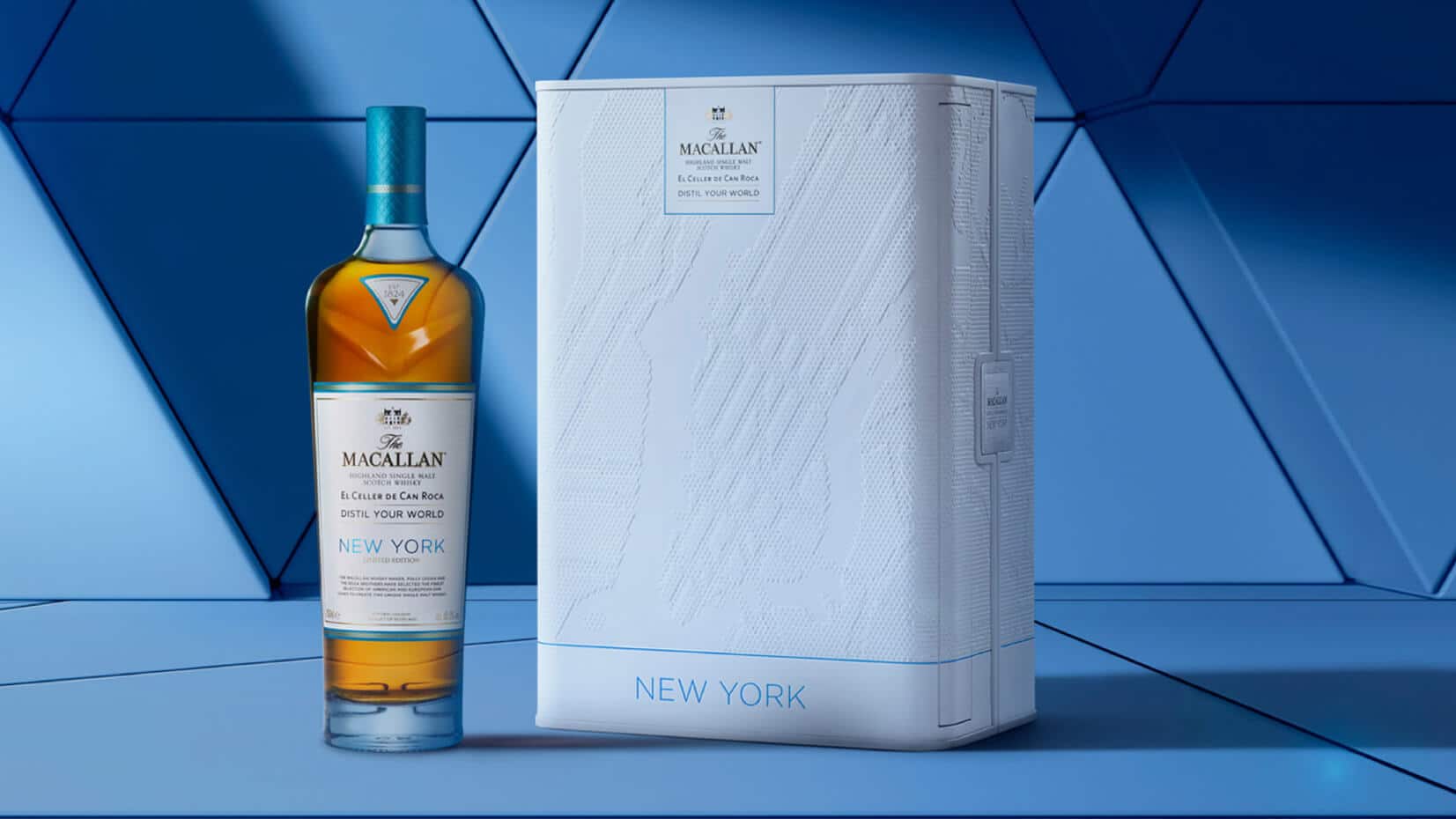 The Macallan has launched Distil Your World New York, a limited edition single malt whisky inspired by the culture of the Big Apple.
Distil Your World New York is crafted by The Macallan Whisky Maker Polly Logan in collaboration with the Roca brothers, owners of El Celler de Can Roca. This single malt is created from the combination of six European and American oak casks.
The Macallan Whisky Maker Polly Logan said: "This project is a homage to the people of New York. The daring, creative and diverse characters we've met along the way. This whisky is bold, flavor vibrant and uplifting – just like each of them. We really looked towards the quintessential tastes of New York – sweet candy, waffles, peanut brittle, chocolate, and pecans. The city's thriving street food scene was a great source of inspiration." Joan Roca said: "The originality of New York is endless, it's impossible to portray it with just one creation, so we needed to express it through an extended menu, where every dish tells a story. The city grabs hold of you instantly. Its energy pushed us to create a complex and daring menu, with ideas that we explored for the very first time."
Distil Your World New York is presented in a white box featuring an engraved map of New York. The box also contains a book showcasing the different inspirations behind this whisky, and the craftsmanship involved in its creation, together with New York photography.
The Macallan Distil Your World New York is a limited edition of 1.000 bottles. It will be available starting from April 2022.
SRP is $4.200 for the 70cl bottle and $4.500 for the 75cl version (only available at select The Macallan Boutiques around the world, in premium specialist retailers and in exclusive premium non-specialist retailers).